O folhear de um livro é um momento único, em que todos os sentidos estão apurados.
É inegável: um verdadeiro livrólico adora o cheiro a livros.
Um dia destes tropecei num site que dava conta de algo que para mim é novo: velas literárias!
Fiquei intrigada e numa pesquisa d
escobri que não só existem velas com cheiro a livros, como velas com um odor específico de determinados livros.
Ora vejam:
1. Frostbeard
"Part of our Book Lovers' Series, this candle is a completely original fragrance inspired by the smell of old books! The scent is a slightly sweet and earthy smell with a hint of must. (Not mildewy, rotten old books!) Ideal for bibliophiles of all sorts.
Scents:
Paper, Dust, Newsprint and a hint of Vanilla"
"Gatsby's Mansion: A fresh scent, reminiscent of a night spent ocean-side, wistfully gazing at the green light across the bay. Slightly sweet champagne overtones, with an added sea fragrance and mild floral notes.
Scents:
Champagne Fizz, Sea Mist, Daisy."
"Part of our Book Lovers' Series, this candle is a completely original scent! Smells like a wise, old wizard's office.
The scent is cozy and woodsy, with a touch of lemon drop.
Scents:
Cedarwood vanilla, fireplace and lemon!"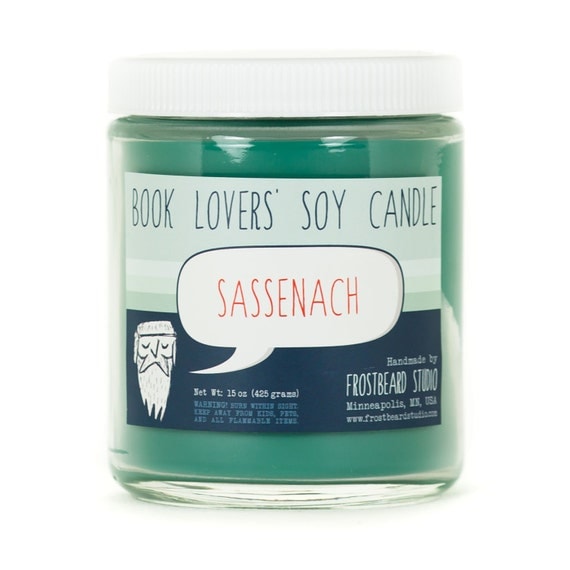 "Part of our Book Lovers' Series, this Sassenach soy wax candle is a completely original scent! Transport yourself to the Scottish Highlands with this therapeutic and invigorating scent.
Scents:
Lavender, Thyme, Basil & Herb"
2. B
ook Scents Candles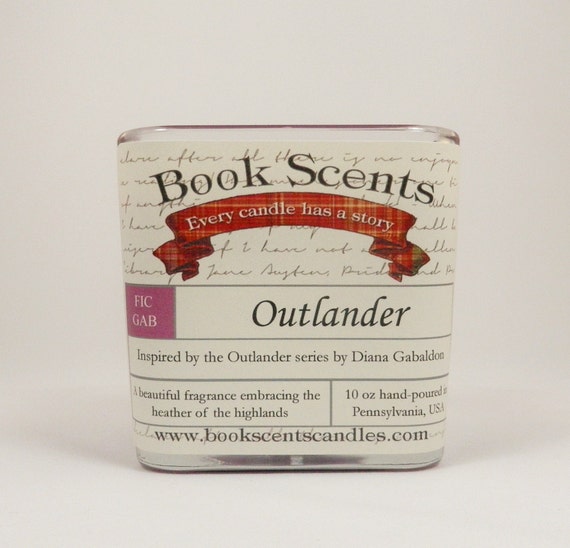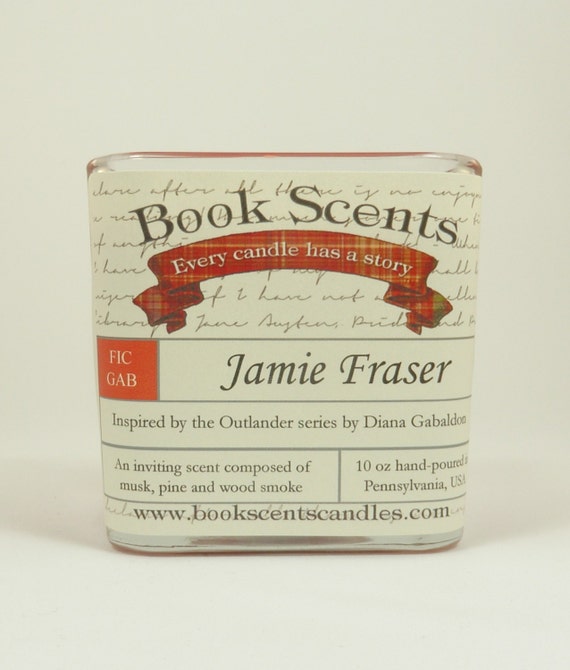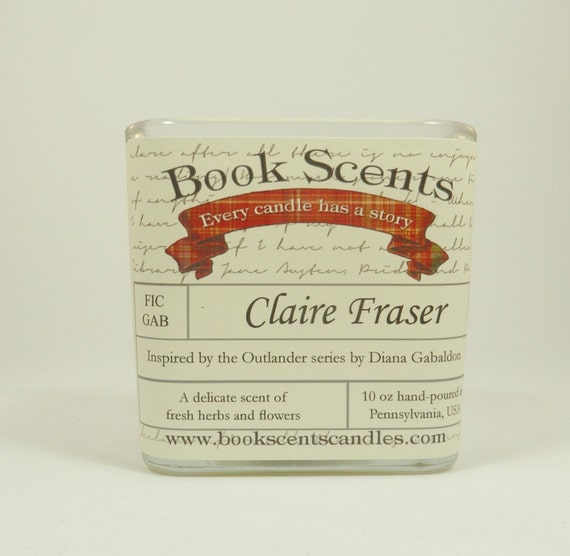 "Outlander - a beautiful fragrance that embraces the heather of the Highlands in a reddish-purple color."
"Jamie Fraser - an inviting scent composed of musk, pine and wood smoke in auburn."
"Claire Fraser - a delicate scent of fresh herbs and flowers in white."
3. From the Page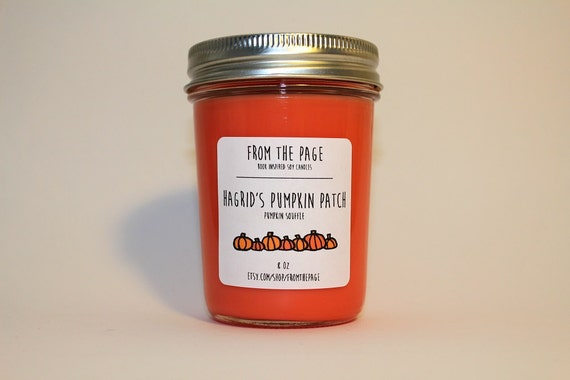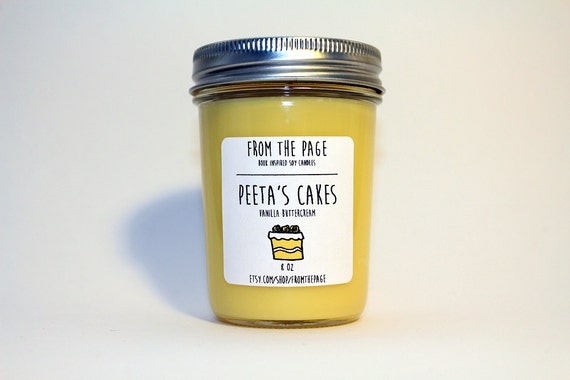 "Bring the Fall indoors with a Hagrid's Pumpkin Patch candle! With this sugary and spicy blend of pumpkin, you'll feel like you're in Hogwarts right at Halloween time.
Scent:
The scent is Pumpkin Souffle, which is pumpkin with butter, sugar, and spice."
"Peeta's skill with frosting helped saved his life in the arena. Now you can smell the delicious scent of icing while you enjoy the series!
Scent:
The fragrance used is French Vanilla."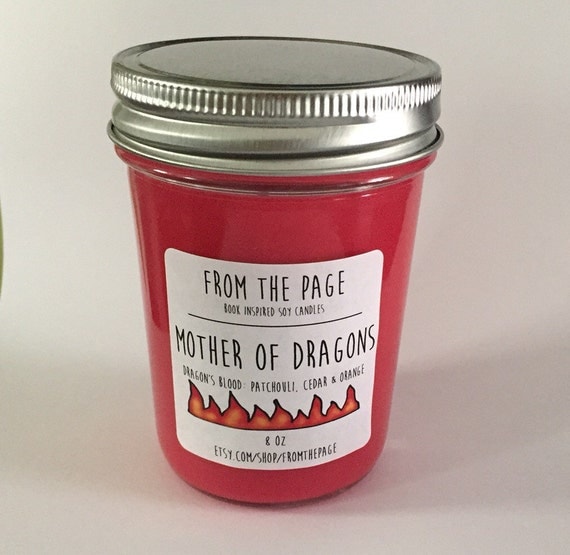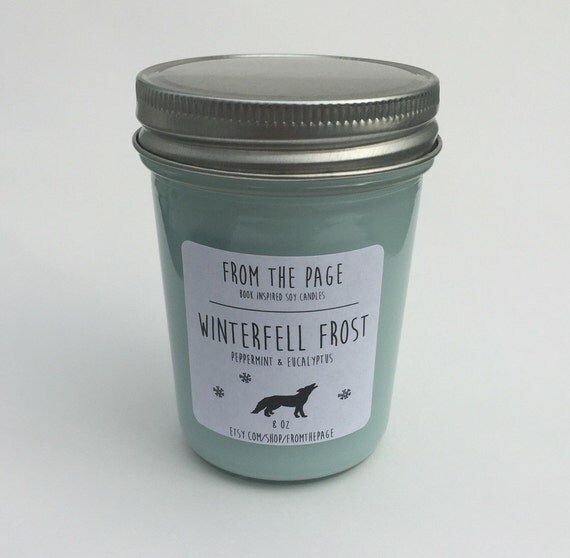 "The Mother of Dragons candle uses the scent Dragon's Blood, a mixture of sweet and spicy notes that fits the Khaleesi and her dragons.
Scent:
The fragrance used is Dragon's Blood, which is infused with cedarwood, orange and patchouli essential oils. It's used a lot in incense, and hard to describe--but definitely intoxicating!"
"Winter may be coming, but you can be safely inside and burning this minty candle while you watch or read the series.
Scent:
The fragrances used are Peppermint and Eucalyptus."
4.
Paddywax
Velas e ambientadores associados a escritores: Jane Austen, Leo Tolstoy, Oscar Wilde, Mark Twain, John Steinbeck, Edgar Allan Poe, entre outros.
Já conheciam estas velas?
Temos muitos book sniffers por aí?
Eu cá fiquei curiosa e com vontade de ler um livro embalada pelo cheiro da respectiva vela.